I love to throw parties! Even while I'm in the throws of planning one, I'm thinking about the next one. Creative displays for my food are my favorite thing, but party trays, cupcake stands, and hors d'oeuvre tiers can be crazy expensive. So, what is a girl to do? Well, make her own of course!
I have been so inspired by my fellow crafting bloggers. I took my inspiration for these trays by Julie at
Joy's Hope
. Her trays are colorful and festive, but I wanted something a little more sophisticated but still fun. I found a great set of plastic plates and cups at Target. I got the plates 4 for $4 and the cups were about $2 each. I used one tall and two short cups because I wanted some variation in height, but if do this again, I will go for all short glasses to make stacking easier. I didnt' take pictures at each step becuase there are really only two.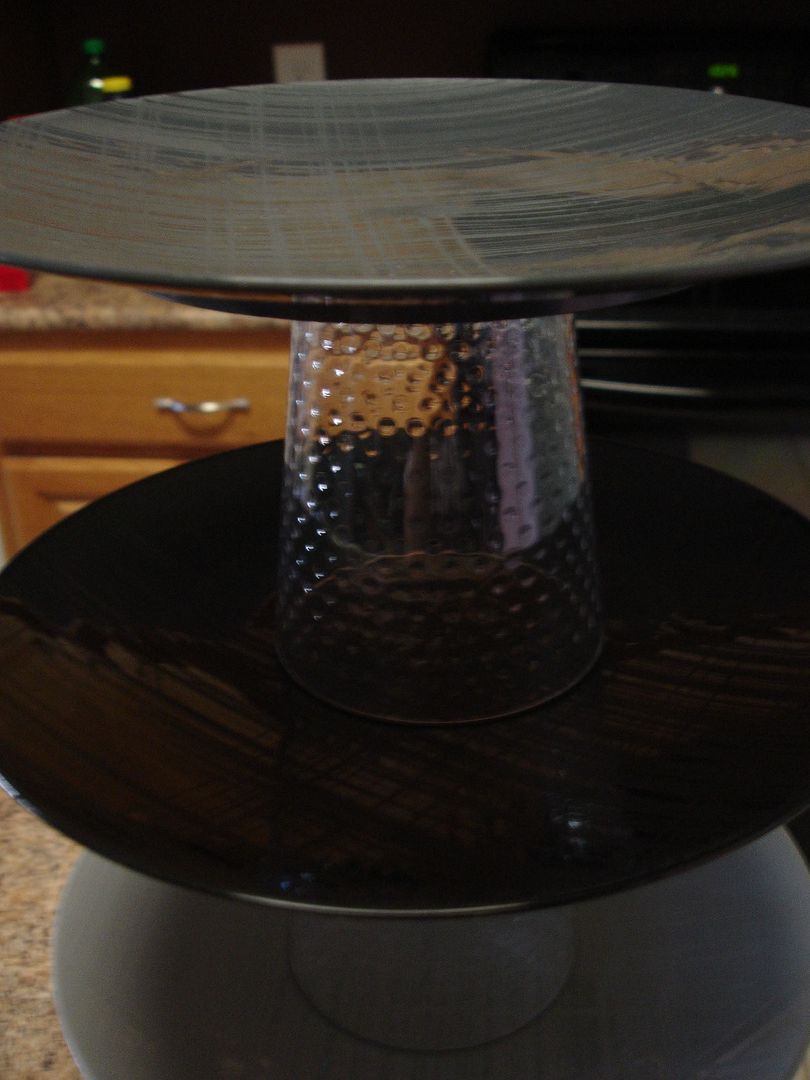 First, use fine grit sandpaper to rough up the bottom of the plate and cup. Then, glue the plate to the cup. I used E6000 glue.
Let dry, and that's it. They are ready to use.
I'm linking to these parties: