I love making my own cards. Whenever there is a special occasion coming up, I usually sit down and make several so that I have some choose from. But maybe my favorite thing to do is make Just Because cards. These are a couple of 'Just Because I Love You' cards that I like to keep around for my hubby.
The layered heart card has bright colors and would make any loved one happy! You can easily achieve this look by choosing two solid papers and a coordinating printed paper.
1. Choose one of the solids as your base card. Remember to double the length of the card so that you can fold it in half.
2. Cut the other to pieces slightly smaller that your card face.
3. To make the layered hearts, fold the patterned paper in half with the print to the inside. Draw half a heart on the fold and cut out just like in elementary school.
4. Do the same thing to the solid paper, but cut the heart slightly smaller.
5. Layer the printed paper over the solid and glue down to the card.
Now you have a card to treat your special someone as soon as he does that thing you like just right (like hanging is wet towel after a shower or rinsing the dishes before he puts them in the dishwasher) ;-)
The next card is great to have on hand to invite your man on a date or remind him of the anniversary of your first kiss. This card makes great use of your paper scraps. The more striking the contrast between the papers, the more modern it looks. Less contrast creates a softer feel.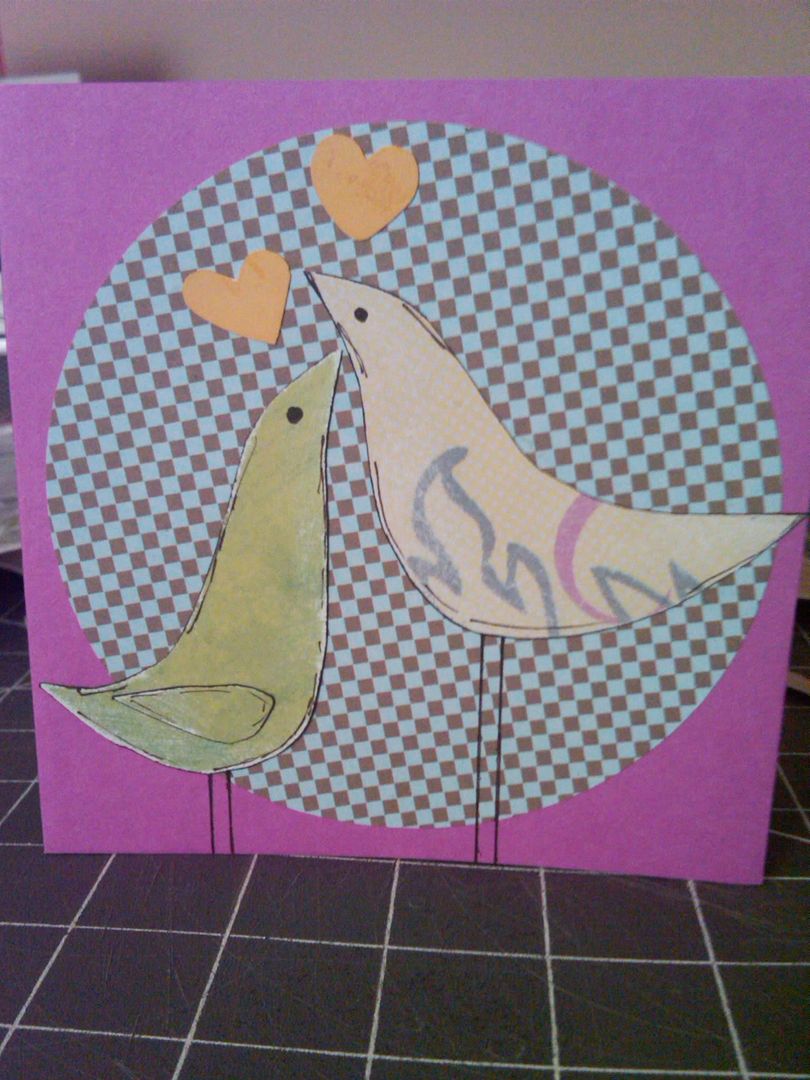 You can download a pdf template for the birds
here
. Layer these birds on a circle background to draw attention to their loving gaze. Draw their sprightly legs with your favorite pen and ruler.
Never waste time looking for just the right card in the drug store again. Show your love with a handmade design and a sentiment straight from your heart.