Do you remember being a kid, laying on the grass and looking up at the sky trying to find familiar shapes in the clouds or stars?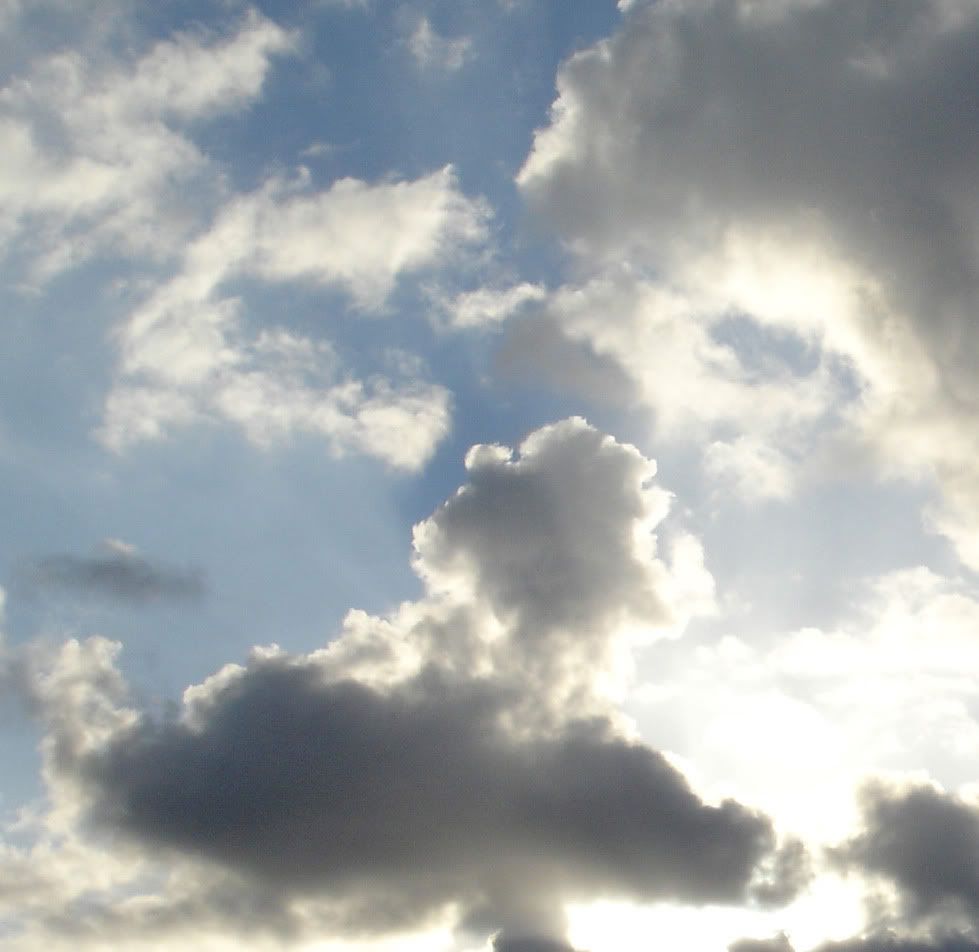 Face in the clouds over Hawaii
Well, I had a similar experience as an adult. I was 24 when I flew on a plan for the first time. As we started our descent into Nassau, Bahamas, I looked through the break in the clouds and could see straight through the clear water to the "face" on the ocean floor. Do you see it?
That trip was 7 years ago. I hadn't thought much about that picture until I saw this beautiful agate pendant listed by one of my favorite suppliers. As soon as I laid eyes on it, all of the memories of that trip and that monumental moment of breaking through the clouds and seeing that beautiful ocean came flooding back.
I have tried several compositions to reflect the beauty of this piece, but none of them have been successful. Even stringing it by itself doesn't work. I can't seem to find a suitable stringing material. I welcome your ideas.
If I use your idea, I will give you 50% off of the finished piece.
Just because I think it's cool, here's another "face" picture for you from another trip to the amazing Atlantis hotel in Paradise Island, Bahamas. I saw this "face" in rocks that bordered a waterfall at the hotel.
I'm linking to these parties: