Happy weekend, everyone. I know that I've been quiet this week, but for good reason. I've had my head down and my scissors flying this week finishing a scrapbook album for my newest neighbor, Miss Riley Grace Campbell.
Riley was adopted from China by my neighbors, David and Deanna. She is a beautiful and vibrant little girl. The Campbell's kept a blog during their adoption process and loaded it with personal stories and great pictures. I couldn't pass up the chance to surprise Deanna with a scrapbook for her long-awaited family addition.
I posted the first couple of pages during my Stash Busting series a couple of weeks ago. You can revisit that
post
to find out how I hid journaling spots throughout the book so that the Campbell's could tell their own story for Riley.
So, here is one of my favorite layouts. You can view them all in the photobucket slideshow below.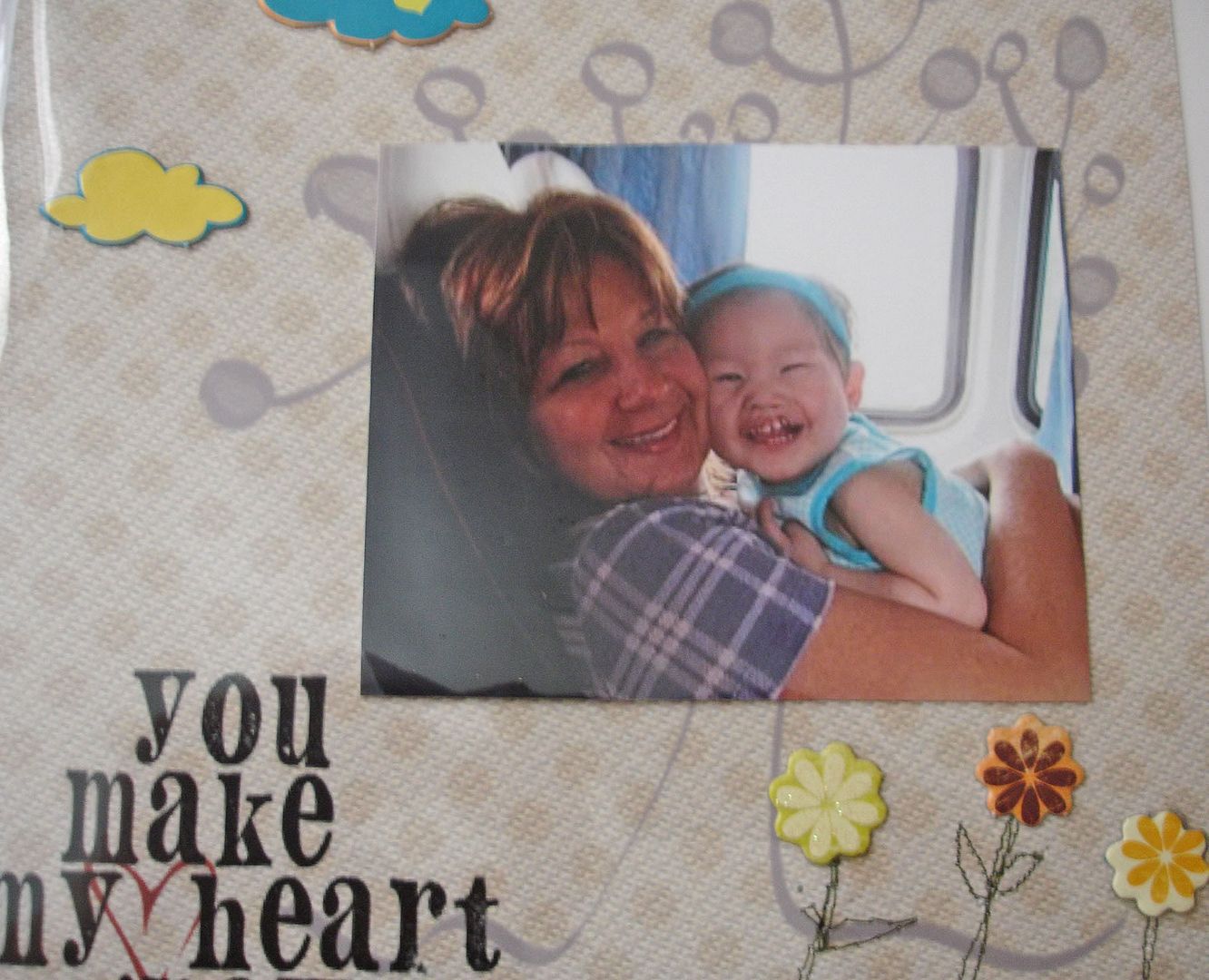 I'm linking to these parties: