A lot of people have trouble when it comes to journaling on their scrapbook pages. If you're like me, sometimes you can't seem to capture the emotion of the photo or what you were feeling when you took it when it comes time to journal. Other times, I set down to scrapbook but need some inspiration. So, I created a journal to record my feelings, notes about events, and just funny things said.
This is a great stash busting project. For this journal, I started with a spiral notebook, but any type of book with blank pages will do. Next, I covered it with a piece of scrap Basic Grey patterned paper from my scrap folder. You can see a little cutout on the right side where the cover of the notebook shows through. The purpose? None. The scrap paper was just cut that way and I didn't mind it.
Then, I added some letters. Some were stickers. At least one was a chipboard letter that I didn't even cover. I liked the neutral color against the patterned paper.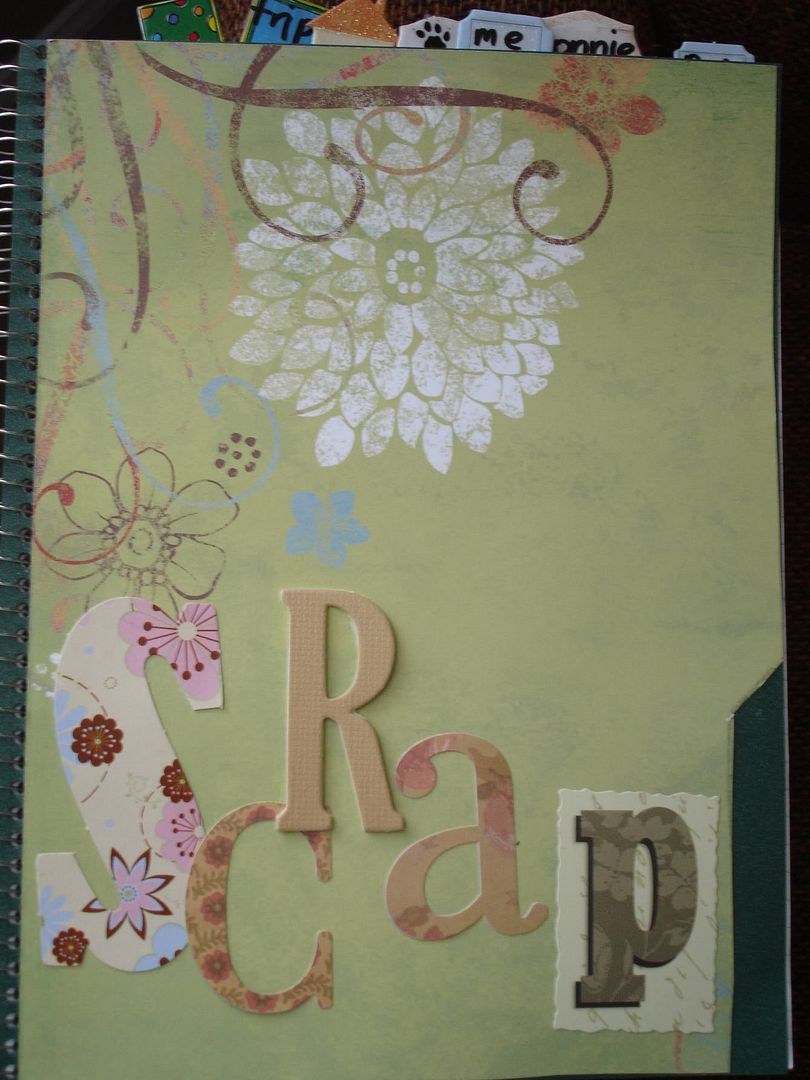 Leaving it this way would be fine if you had a notebook that was already sectioned off like one of those 3 or 5-subject notebooks. This one was not, so I decided to embellish a little with some tabs of my own. You can see them peeking out of the top.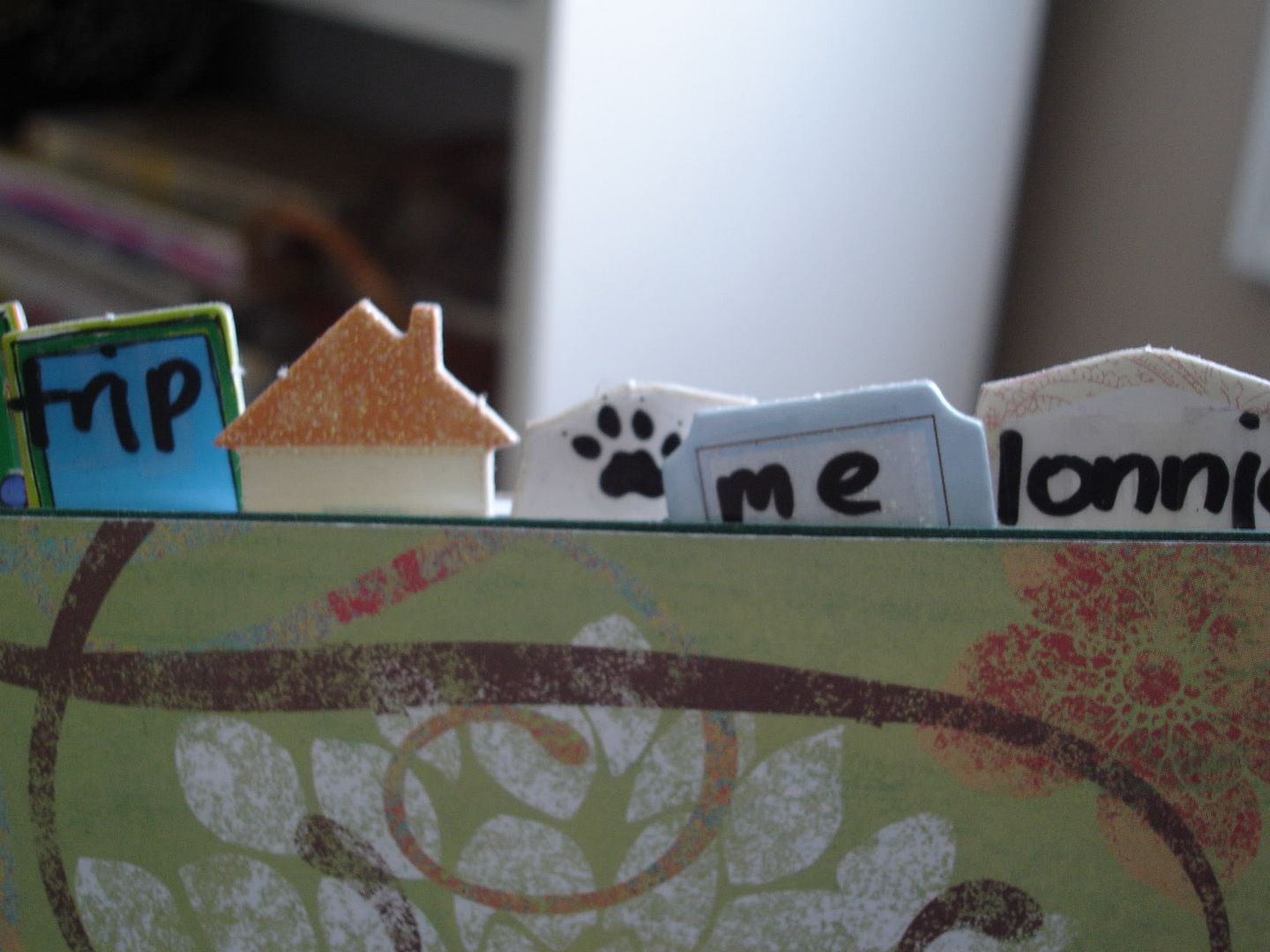 I used some little chipboard embellishments. I think they came from a Scrapaganza kit that a friend gave me for my birthday. Some of them were meant to be tags and already had holes punched, but some of them weren't, so I used a paper punch to punch holes to add brads.
The tags were a little heavy for the notebook paper, so I added a small piece of cardstock to the paper and then attached the tags.
I keep this journal in my studio for moments of inspiration, but I think a pocket-sized one would be great to keep with you always to jot down funny things the kids say or your sentiments when taking a photo.
Happy journaling everyone!