My birthday is coming up and I usually have an awesome party. I love hosting parties and really get into the planning, decorating, and cooking. However, this year has been let's say challenging. Since I don't have the energy to plan a big party or can even guarantee that I will feel like attending it if it was planned for me, I've decided to forego the shindig this year.
Still, it is my birthday. My bff, Allison, and I are going to take a topsy turvy cake class on my birthday weekend. Allison and I have been decorating cakes together for about three years (girl, time goes by so fast!). If you are in the Nashville area and would like to learn to decorate cakes, I highly recommend
Sweet Wise
.
The cake we will make in class will be a two-tier topsy turvy cake. We usually decorate the cake in class using her suggestions. However, I plan to go another way. I'm going to make myself a birthday cake. Here are a couple of sketches that I have: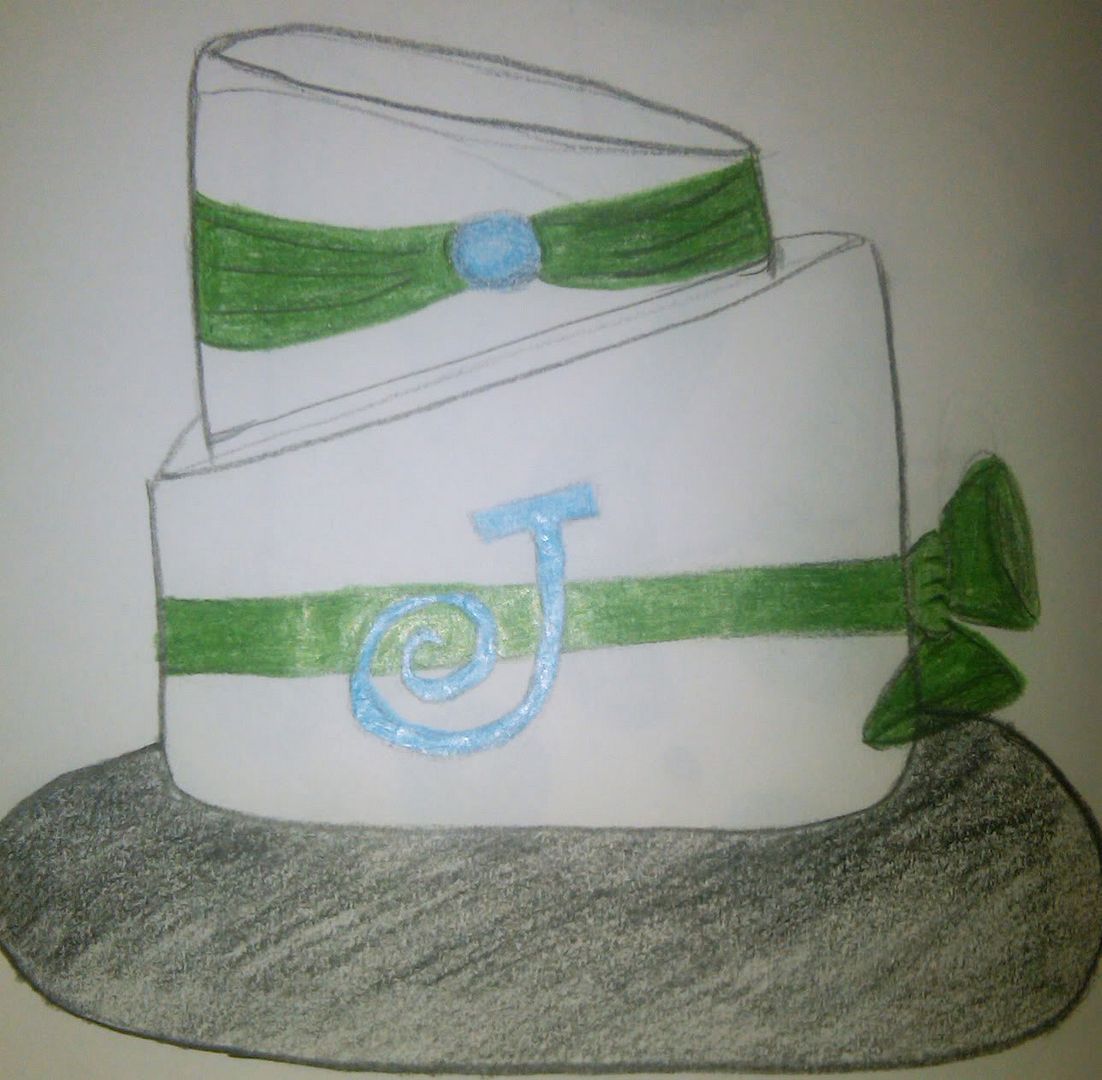 This one is a sophisticated take on a whimsical cake design. Each cake layer will be covered in white fondant and each will have a different fondant ribbon detail. The top will be a gathered green ribbon with a royal icing blue brooch in the center. The bottom tier will have a green ribbon and large two loop bow with a royal icing blue monogram in the center.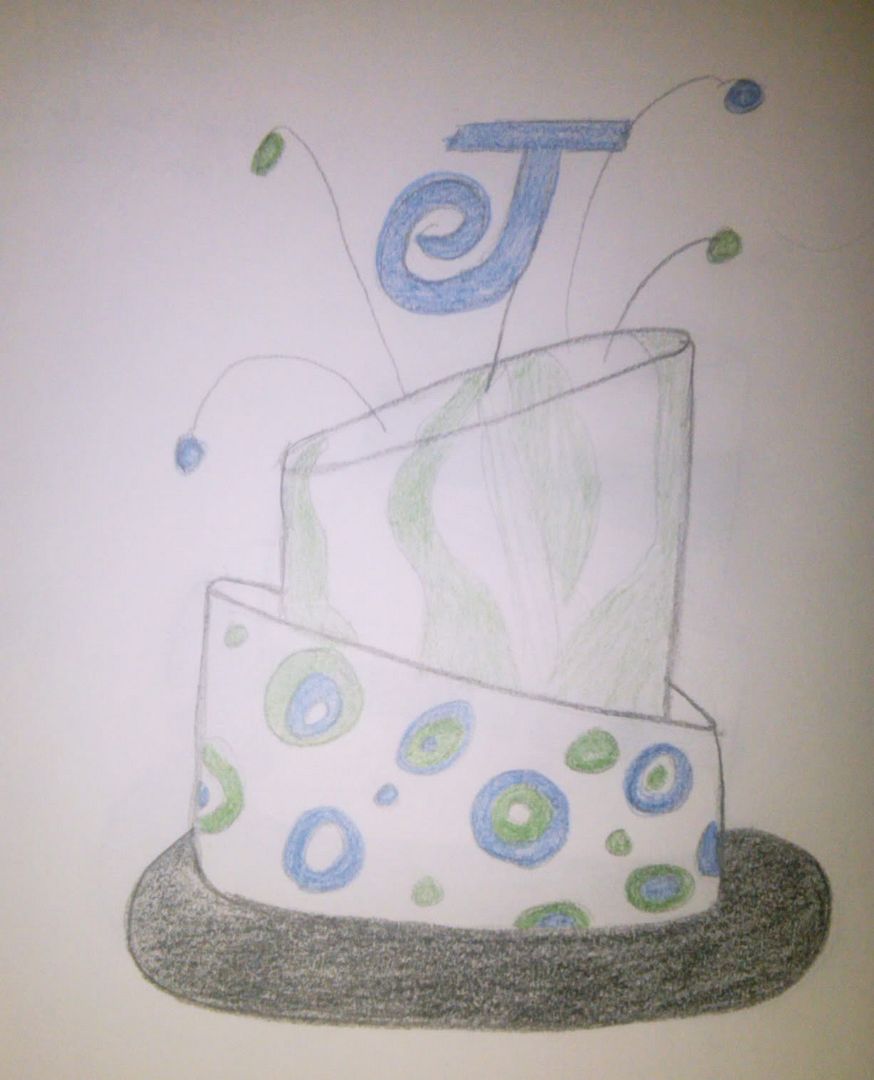 This one keeps with the playful theme of the cake shapes. The same blue and green colors are used. The bottom tier is covered in white fondant and is embellished with white circle cutouts in alternating colors. The top tier is covered in marbeled green and white fondant. For the topper, I have my monogram and fun fondant balls.
So, what's the verdict? Which do you like best?
The plan is for the bottom tier to be chocolate cake with my famous Baileys Irish Creme buttercream filling. I'm thinking that the top tier will be french vanilla cake but I'm not sure what the filling should be. Any suggestions?
I'm linking to these parties: