love my kids. My little ones are playful, snuggly and loving, and sometimes a giant pain! However, I wouldn't trade them for anything in the world. I keep everything from them and wanted to share with you a scrapbook page I made using some of their things.
Did I forget to mention my kiddos are "fur babies"? Believe me... they still eat, drink, poop, and whine!
The think I love most about this layout is that I used a large section of a treat bag that I kept. This bag was from a gormet shop in Franklin, TN. I actually bought them when we had Baby, an elderly, blind Maltipoo we adopted. Baby passed away shortly after we got Cody. Sadie came along a couple of years later.
Cody aka "C-Note"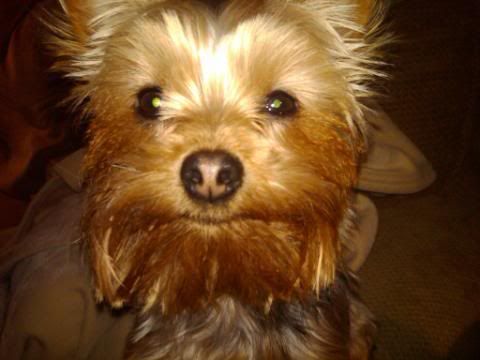 Sadie aka "Doodle-bug"
I haven't put their pictures in this layout yet. I've thought about framing it and giving it to our neighbors who also have fur babies.
I'm linking to these parties: