I get so excited when I have an epiphany! How about you? I have invested in some new pens for my artistic endeavors--brush pens, gel pens, metallic paint pens, markers, glitter pens. They are fabulous! One thing I've learned, though, is that pens like to be stored laying down rather than standing up in a cup. Hmph, who knew?
Since I want my new lovelies to be happy, I made them a new home. I searched my stash and found a shoe box and several cardboard toilet paper and paper towel rolls.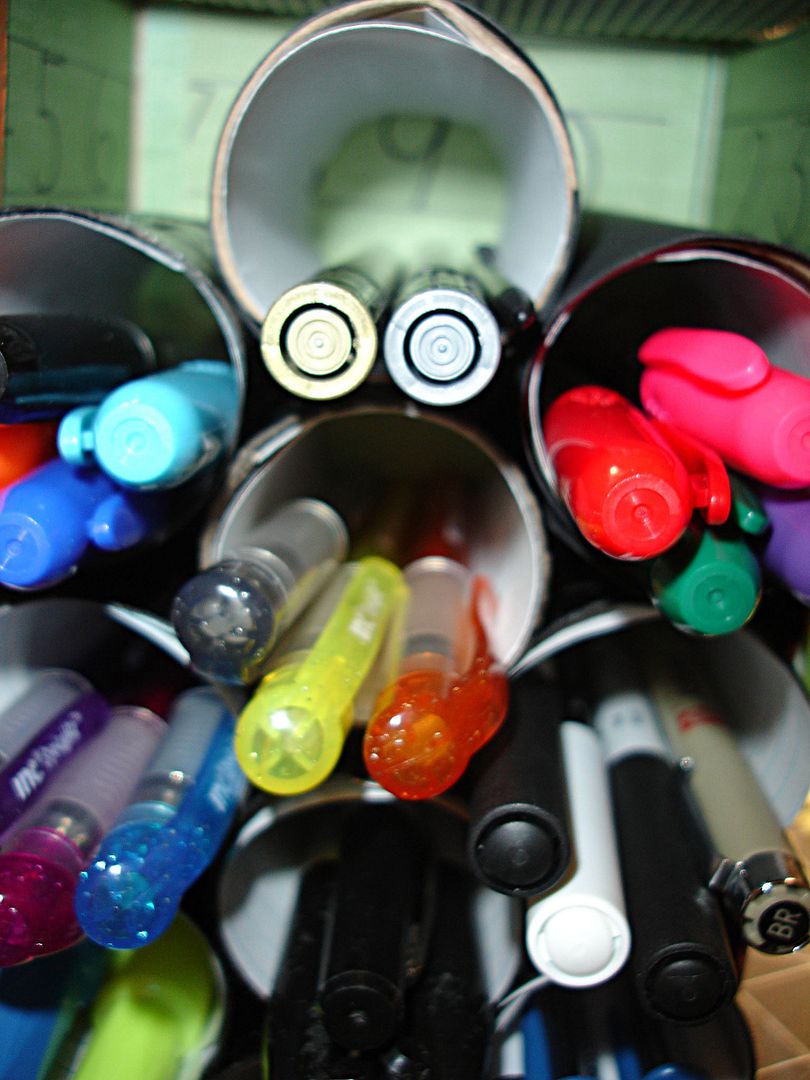 Here's how I did it:
1. Primer. I used white gesso as my primer. I applied a generous coat to all of the outside surfaces, leaving as much brushstroke texture as possible. (If you are going to cover your shoebox in paper this step is not necessary.) Allow to dry overnight.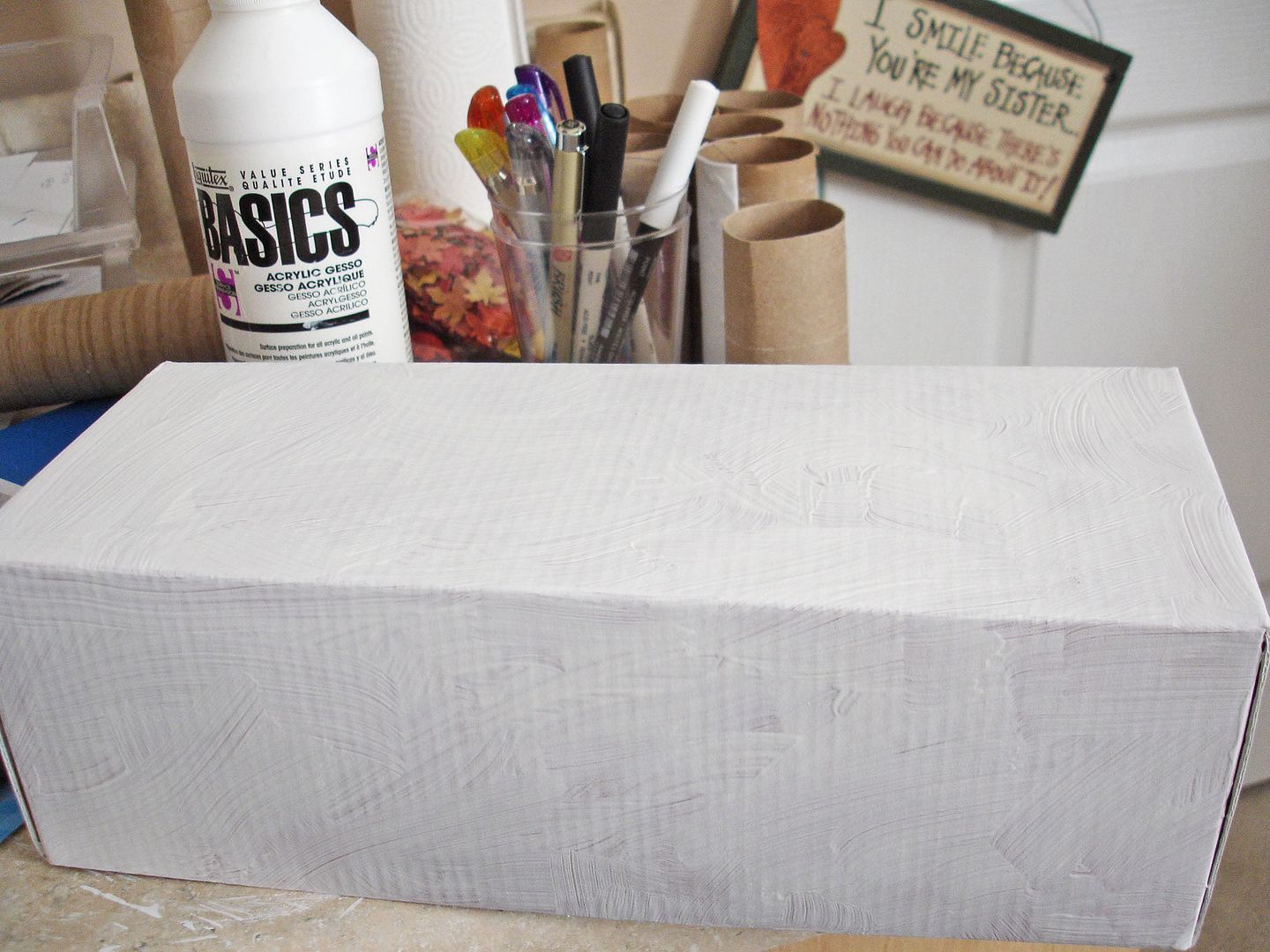 2. Paint. I used watercolor crayons, cake watercolors, and distress ink.
3. Cover the inside. In my experience, painting the inside of shoebox is not easy. So, I went with paper. I found this cool alphabet paper in my stash. It reminded me of practicing my letters as a kindergartner.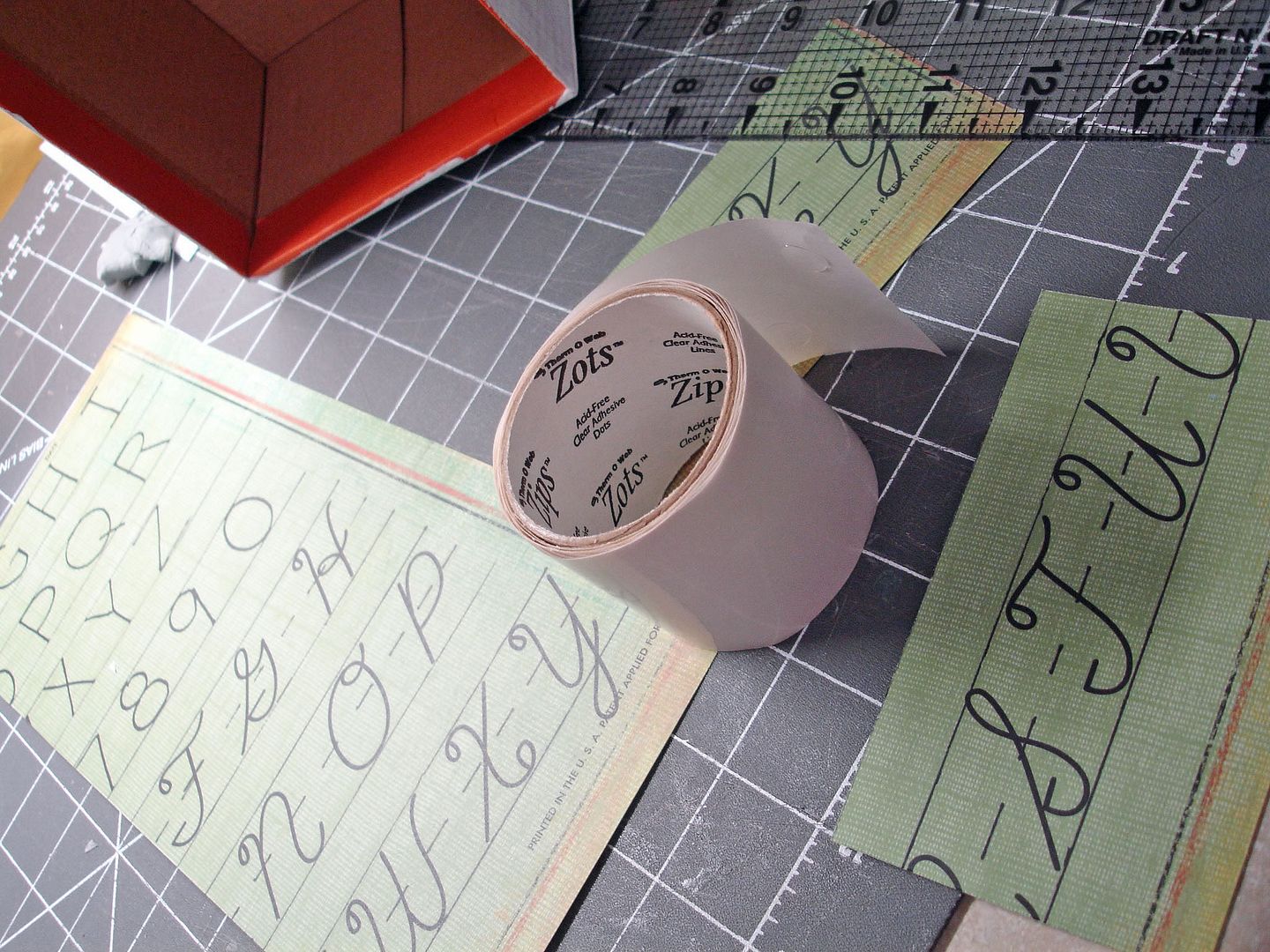 4. Window. Some of my brush pens were too long to fit into the tubes, so I cut a window on either side of the box to let them lay across it. To finish the edges and to make a little shelf for them to sit on, I cut plastic canvas. (I bought this at a yard sale. I'm not sure what it's really used for.) I used E-6000 glue to attach it.
5. Cover the cardboard tubes. I had some black spray paint in the garage, so my hubby strung the tubes on a large dowel and painted them for me. You could also cover them in paper. I cut ruled notebook paper to fit on the inside.
6. Assemble. It's not necessary to glue your tubes into the box. My box was large enough to fit three tubes across, but I liked the pattern of staggering them. Load your pens, and voila.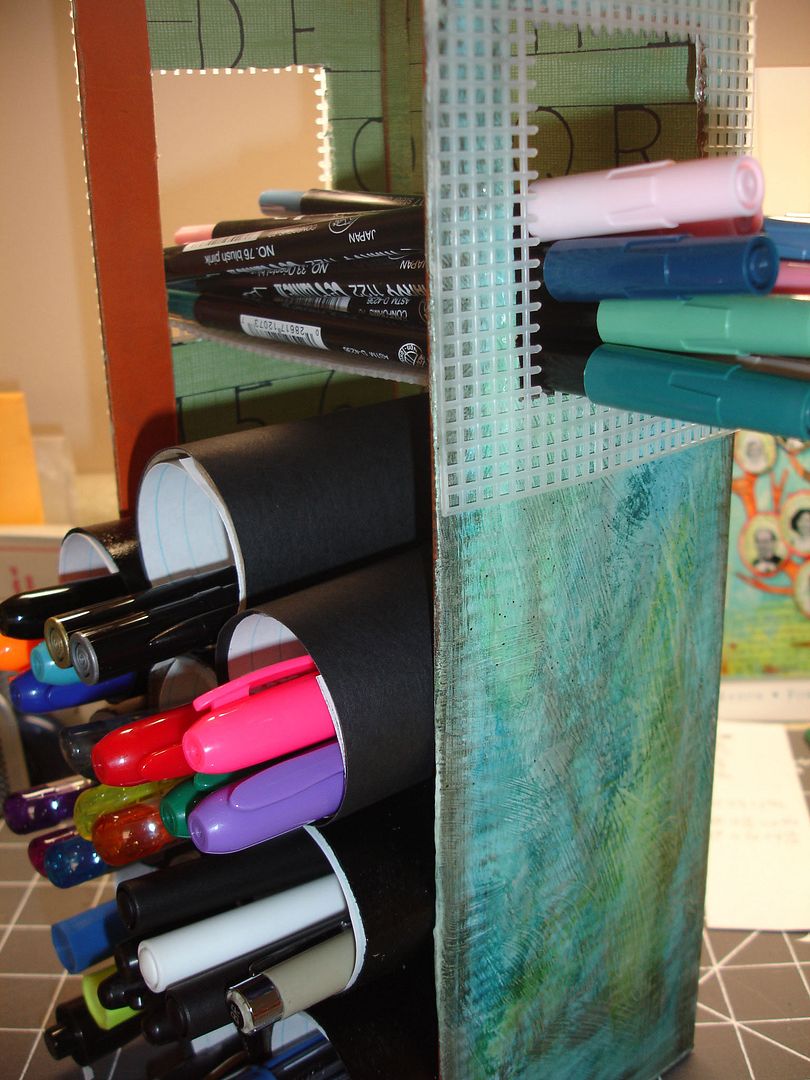 I'm linking to these parties. You should join them, too.