Do you have a Travel Bag of Fabulousness?
A Satchel of Sanctuary?
A Bag of Bliss?
What else would you call your portable studio? But, I don't travel, you say. Neither do I very much, but sometimes I like to take my art outside on the patio. Sometimes, I don't have the strength to walk into my studio, but I still want to doodle, or do something creative. So, I put together my Travel Bag of Fabulousness. (The name is not copyrighted. You can use it too!)
My bag consists of this:
Small backpack with enough pockets to keep things organized

Sketchbook

2 pencil cases filled with small tubes of acrylic paint, watercolor pencils, coloring pencils, drawing pencils (2H, HB, 4B, and charcoal), pen nib and holder, oil pastels, q-tips, straight-edge, glue stick, cutterbug scissors, two paintbrushes (flat and round), pencil sharpener, eraser

plastic folder of magazine images and scrapbook paper pieces

small spray bottle of water

case of artist pens

box of watercolor crayons

pan of cake watercolors

small plastic palette

small bottle of gesso

cake of brush cleaning soap

bottle of india ink

couple of pieces of wax paper (to stick between my painted pages)

ziploc bag of baby wipes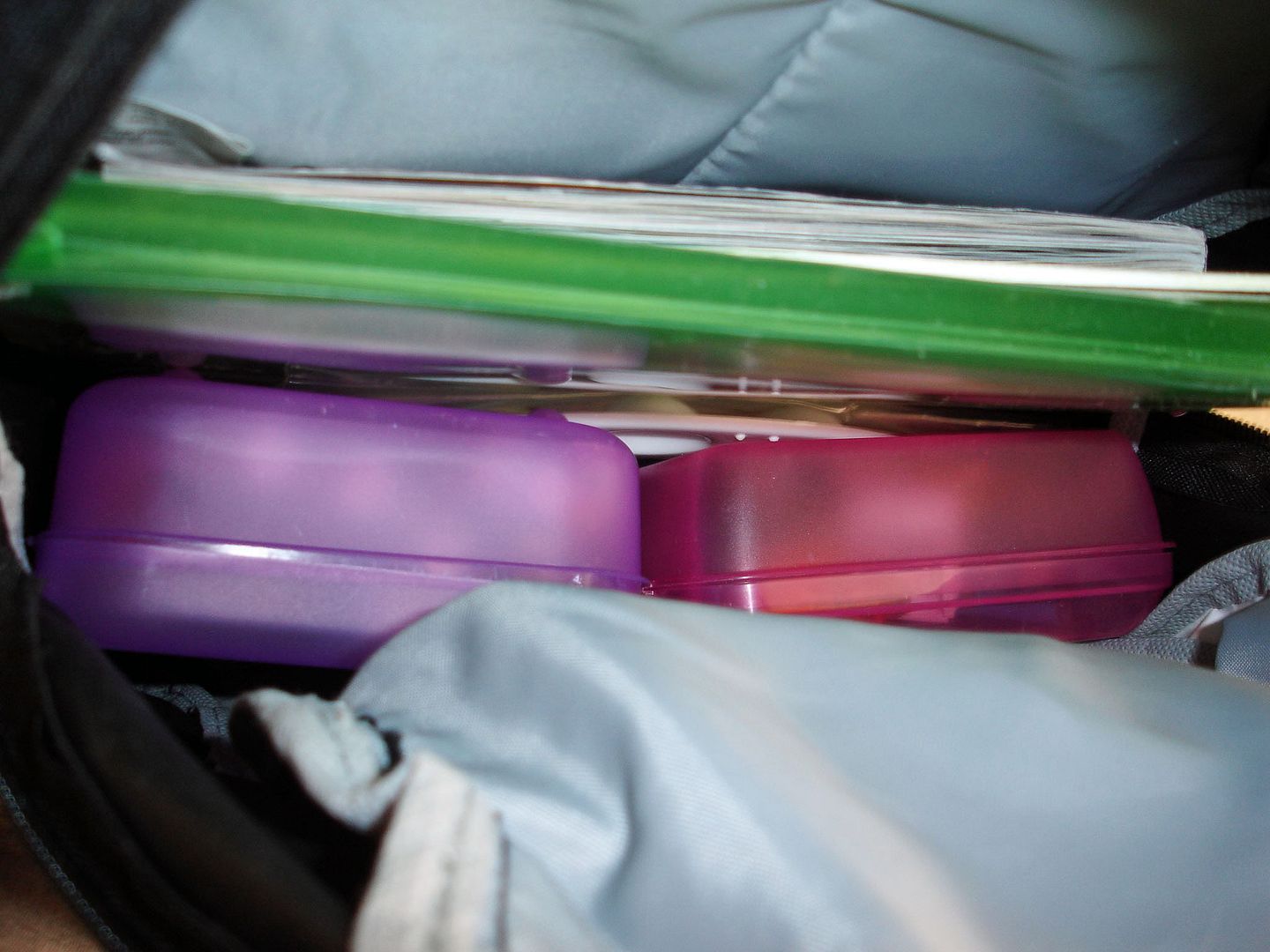 I've never written all of this down before. I think I should go in and do a little editing. Needless to say, this might be a little much to take to a doctor's appointment or on a plane, but there's nothing here that wouldn't get through security as long as your bottle of gesso and india ink met the container and size requirements.
So, whether you knit, scrapbook, art journal, sketch, or any other creative endeavor, how do you take it to the streets?
I'm linking to these parties: