As promised, I am sharing with you my Chocolate Ganche cupcake recipe and a tutorial for the custom wrappers.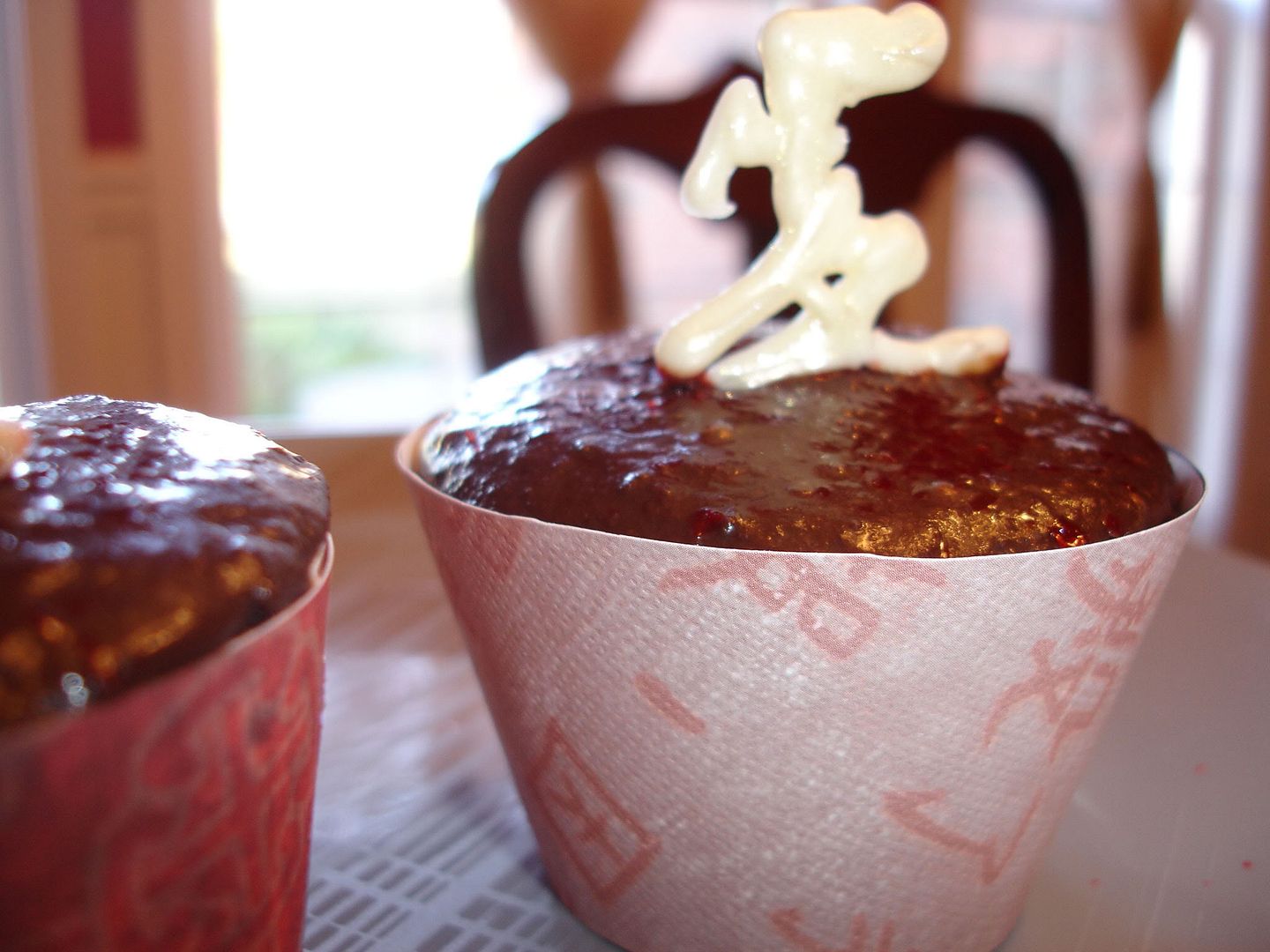 I love to bake, but when it comes to cakes and cupcakes, I must admit that I use box mixes. I know that some of you are cringing, but it's true. I often doctor them up a bit, but I have had great success with keeping them moist and delicious, so why mess with a good thing? So, for these cupcakes, I used Duncan Hines Devils Food mix. I usually buy the extra moist variety. You can also add an extra egg to a regular cake mix to make it more moist. I'm all about using what you have on hand. I lined my muffin pans with white liners. The liners will be covered with our custom wrappers, so just use whatever you have.
I made two versions of the cupcakes. One box mix will make 24 regular sized cupcakes, so I kept 12 of them plain and filled 12 of them with raspberry preserves. When filling cupcakes before baking, be sure to allow for the amount of filling when adding the batter to the cups. After filling the cups, I placed a 3/4 teaspoon of raspberry preserves in to the center of the batter. As the cupcake bakes, the batter will rise above the filling. Cherry pie filling would also be delicious with this recipe!
Now, the ganache. Ganache is very easy to make as long as you have the right ingredients. What you need is:
8 oz of dark chocolate pieces (you can use chips or shredded baking chocolate)
1 cup of heavy cream
Please note that you need
heavy
cream. I have made this before, but somehow thought that I could get away with half and half. You can't. Take my word for it. Pour the chips in a medium bowl. Pour the cream in the saucepan and bring it to a boil over medium heat while stirring constantly. Keep a watch on it. Cream will boil over very quickly. After boiling, pour the cream over the chips and stir until smooth.
I frosted my cupcakes by dipping the cupcakes in the ganache and then refrigerating to allow them to set up (not really necessary if you use the right ingredients). The decoration on the top is a chinese symbol for love that I piped using Wilton melting chocolate meant for candy making.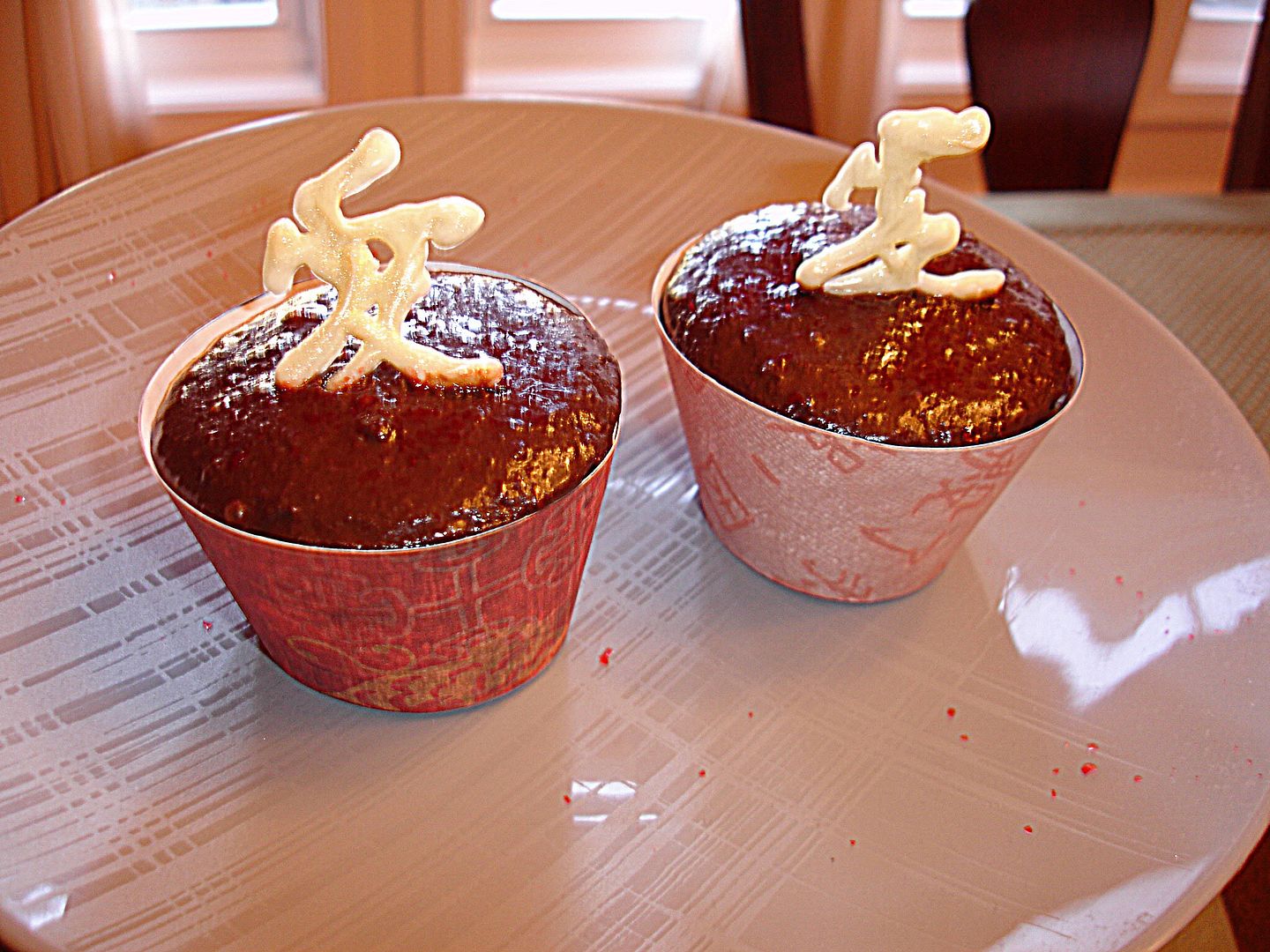 The custom cupcake wrappers were made from thick asian-themed card stock. The paper I used was actually a little too thick, in my opinion. I got the template from Skip to My Lou. You can find it
here
. Once you choose your paper and cut out the template, wrap the cupcake with the shorter, convex side on the bottom and secure with tape. Now your cupcakes look special and gourmet. No one has to know they came from a box.