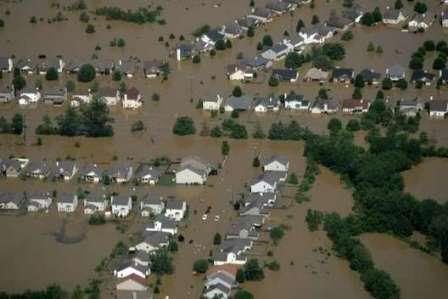 During the first week of May 2010, Nashville suffered a devasting flood. We now have a new measurement: a 500-year flood plane. Homes and businesses were destroyed. The Opryland Hotel and Convention Center still has not re-opened.
I'm proud to live in Nashville. No matter how large and diverse our community gets, we are all still family and have rallied together to rebuild.
Our home was not harmed, however I did personally know a few people whose homes were. One is the Dunn family. Mike and his wife had just welcomed their first child a few weeks before the flood and after a difficult pregnancy. I'm happy to say that Mike and his family got out safely and are rebuilding. Our company is hosting a housewarming party for the Dunn's and this is my gift.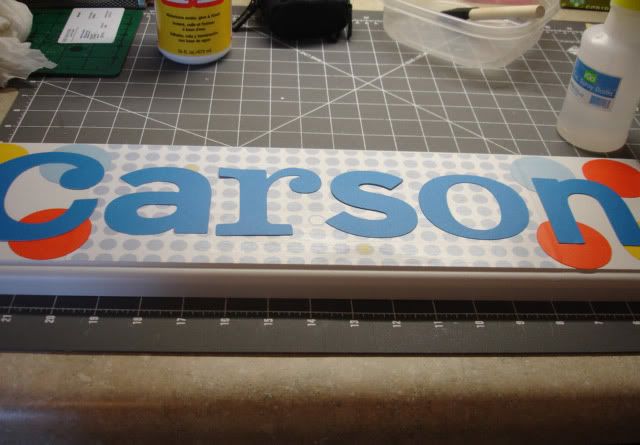 This nursery name plaque is the second in a series of many. I hope. Carson's room hasn't been painted yet, but I think this would go with any decor they choose. If not, I'd be happy to do it again!
All of the materials came from my stash except the hanging hardware. You can read my tutorial for this project
here
.