I don't do much digital
scrapbooking
, but this is one page that I really liked doing. The picture was taken in Chattanooga when my hubby and I spent a long weekend there to celebrate our first wedding anniversary. It was the most relaxing weekend that I could remember in a long time. The
journaling
reads:
Inhale, breathe, meditate, simply feel, envision, relax, slowly let go of all the craziness of life and hear the sounds of God's creation…now exhale and start again.
I believe
scrapbooking
, digital or paper, is a very personal form of collage. You get to capture a memory while creating beautiful art that has tremendous personal value and the ability to translate the same message from viewer to viewer.
Scrapbookers
, even newbies, tend to quickly develop their own style. That's why I believe any
scrapbooker
could transition into collage, for art sake, very easily and successfully.
So, my next canvas project will be a collage. I'm not sure why I'm so nervous just thinking about it. Hopefully, this will get me out of my analytical rut and free my creative genius :)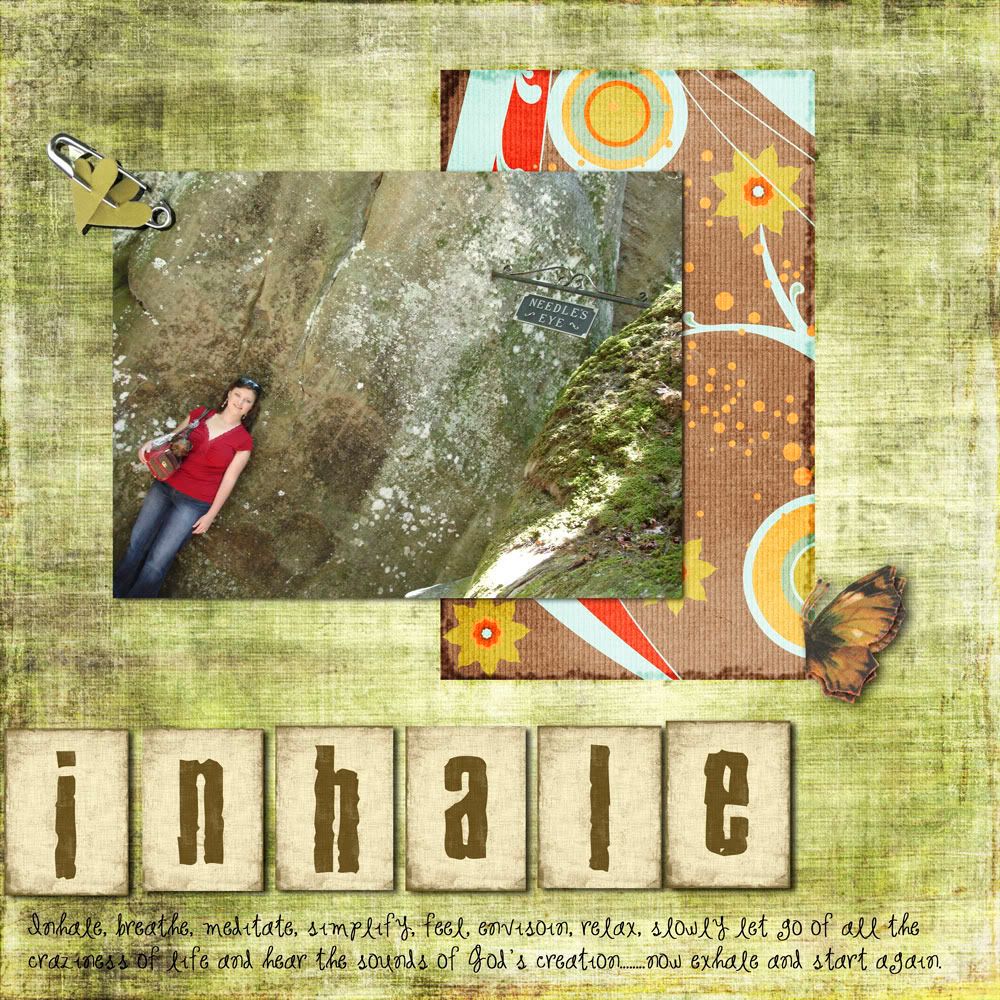 Embellishments: Amy

Teets

http://www.

scrapix

-design.com/
Fonts: Shabby Princess www.

shabbyprincess

.com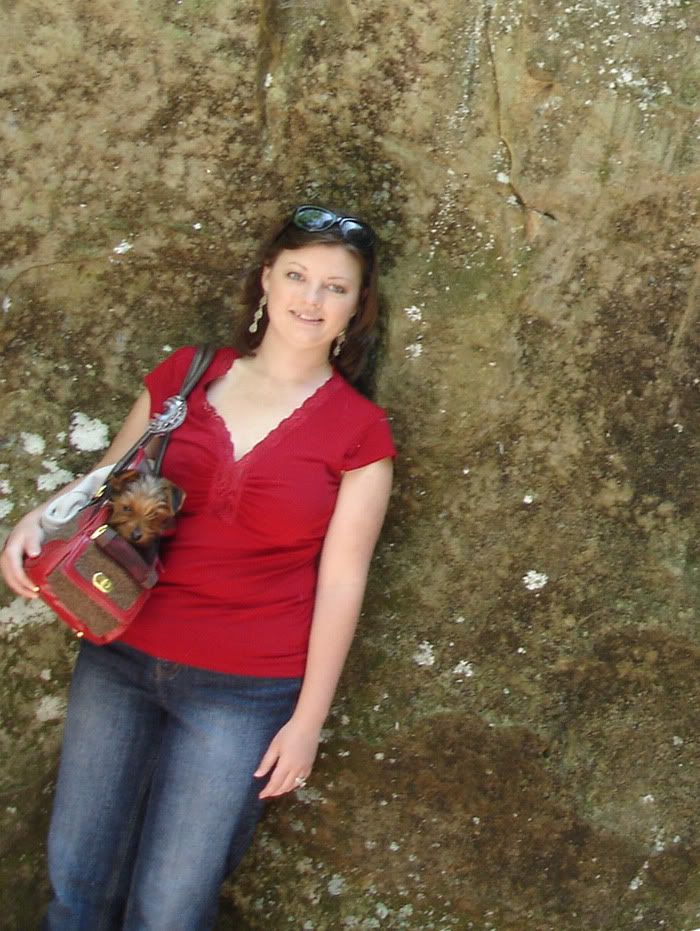 Yes, that's Cody in his bag. He loves that thing. He went everywhere with us: Rock City, Ruby Falls (yes, down into the cave), and even restaurants (shhh…don't tell). He's a little big for it now, but he still loves it. Check out this pick taken this year on our way to Jacksonville, FL.