Everything I ever needed to know, I learned....from my hairdresser :) My hairdresser, Brittany Stanley of Beauty Boutique (check her out if you live around the Murfreesboro, TN area) is always full of inspiration. Last time I visited her, she told me about a friend of hers, Kim, that paints canvases for children's rooms. Her blog is called
Small Words
, and it is fabulous! She inspired me to do my own version. I don't have a steady enough hand to paint my own letters, so I decided to capitalize on my mad scrapbooking skills and stash instead.
I used a white drawer front that I found at our local Habitat ReStore. I used Mod Podge to cover it in scrapbook paper and used my Slice to die cut the letters. I had some fabric remnants that I found at Old Time Pottery years ago (and have never used) that matched my friend's nursery perfectly. So, I cut out some of the flower motif from it. I Mod Podged it on top of the paper and then added the letters. Another coat of Mod Podge and a coat of spray clear varnish and this is the result.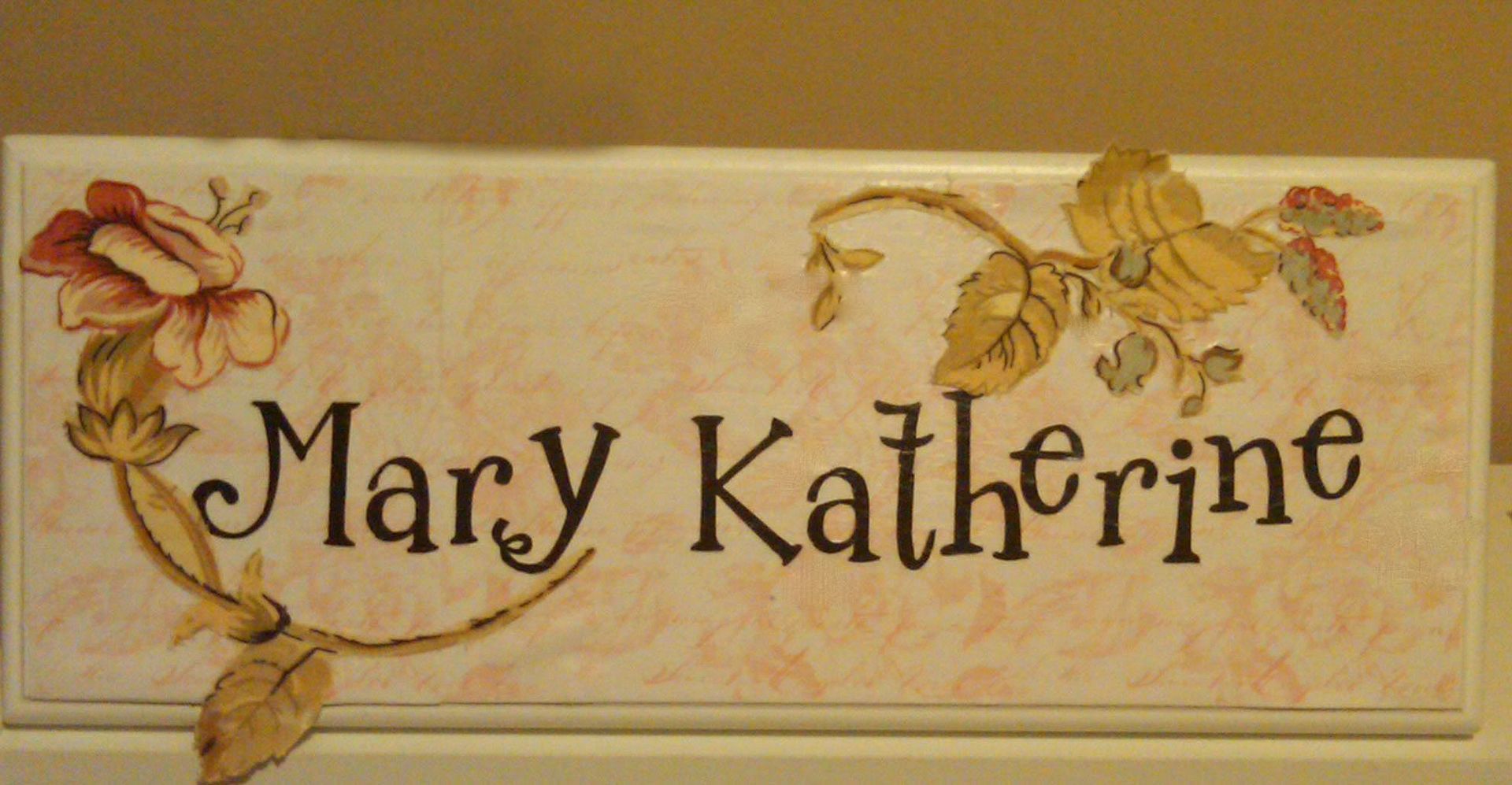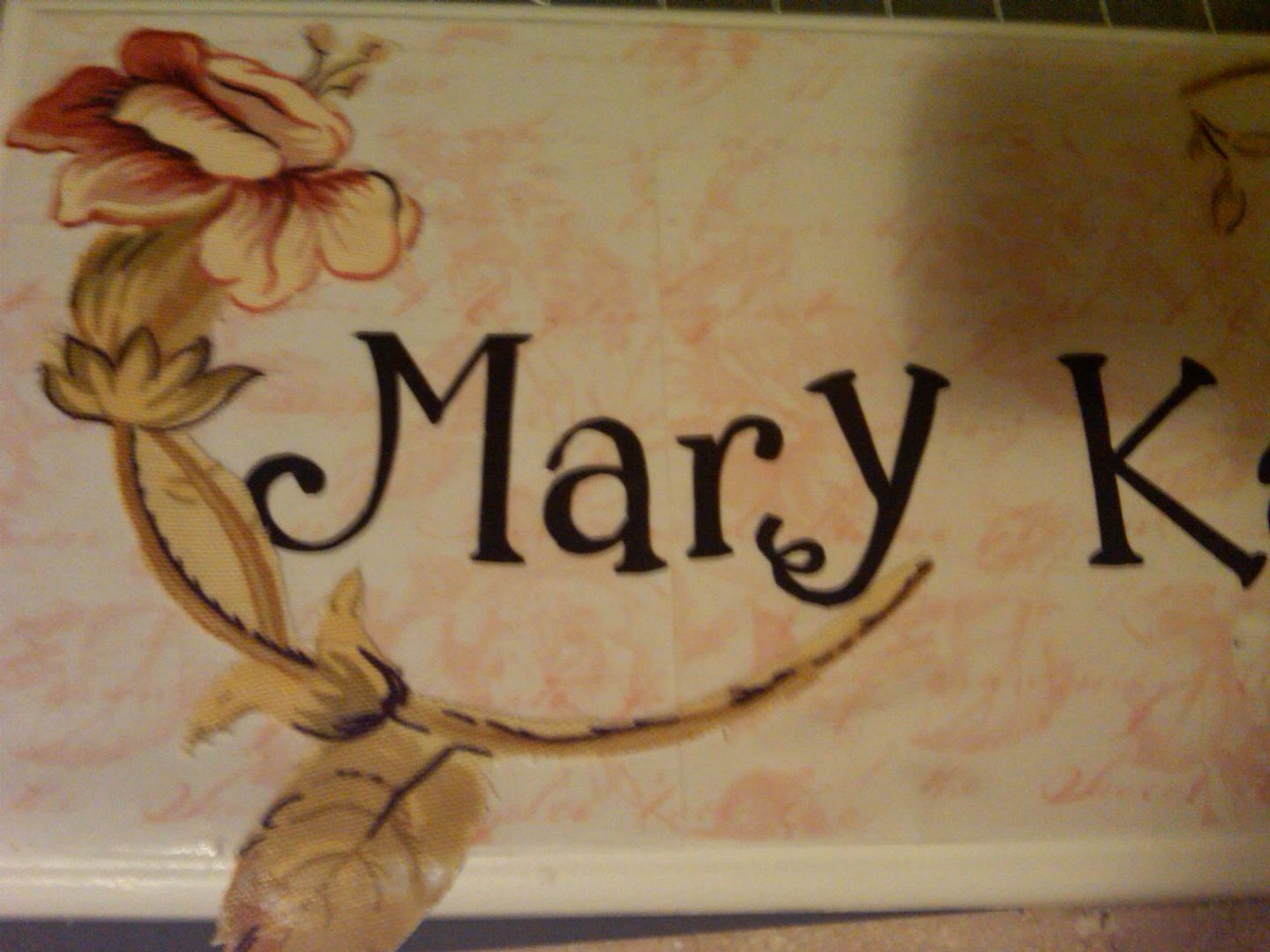 A few tips:
1. Spread Mod Podge on your paper and let it dry for a few minutes before adhering it to your surface. This will keep it from bubbling and buckling.
2. Let your top layers of Mod Podge completely dry before adding a second layer.
3. Mod Podge for fabrics is out now and may work better if you are using fabric pieces like I did.
4. Sand the edges of your paper to give it a softer look.
Check out the
Mod Podge Rocks
blog for more tips and great Mod Podge projects.
I will definitely be making more of these. If you would like one for your child's room or any other room in your home, please email me at
jenn_seratt@hotmail.com
.