I have been working on several projects that have focused on my love of texture. This piece is a 16 x 20 inch acrylic painting on artist-wrapped canvas.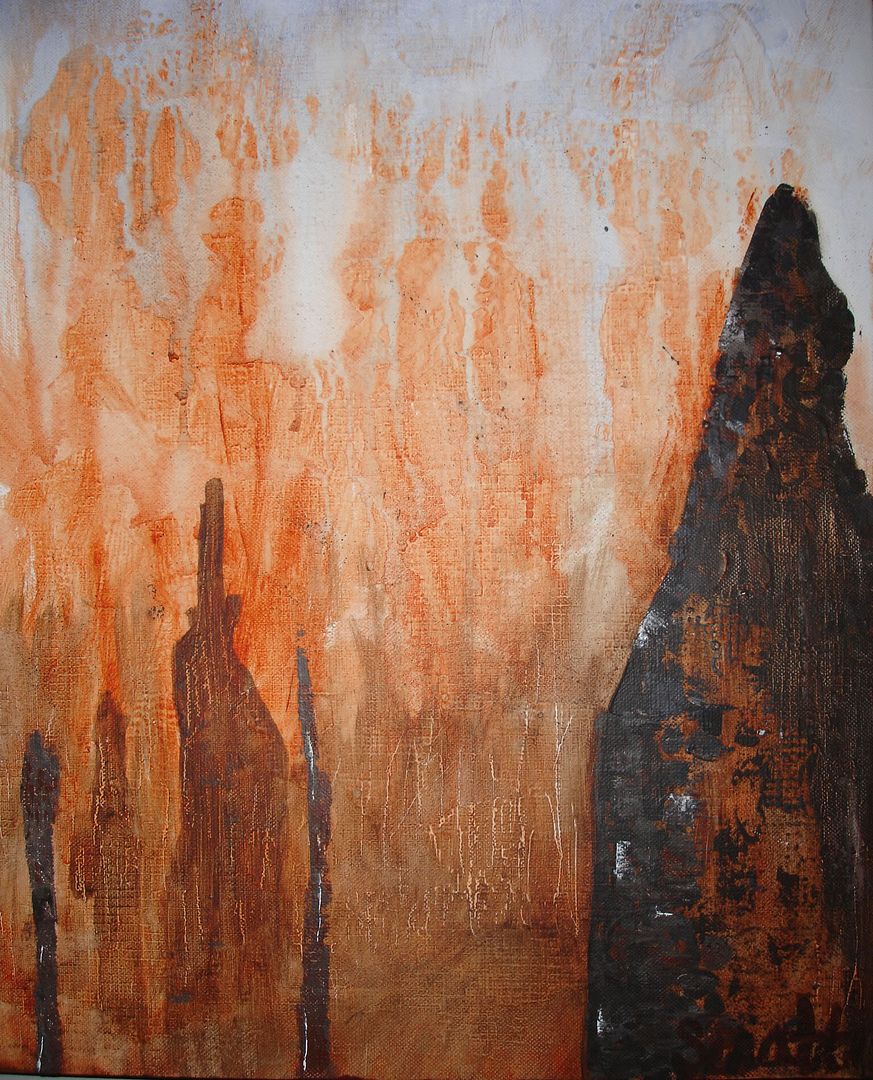 Fire Storm 16 X 20 acrylic on canvas (c) Jennifer Seratt
 This canvas was already primed with gesso, but I wanted to add more tactile and visual texture to it, so I put another thick layer of gesso on. Then, using my paint brush and a plastic mesh screen, I stamped and pushed the gesso until I achieved the textured look that I wanted. After letting it dry for 24 hours, I started laying down the color.
I did not have an image in my mind that I wanted to paint. Instead, I knew the colors that I wanted to use. So, I started with an orange that I mixed and a fairly dry, coarse brush and brushed the paint on the canvas using strong upward strokes. I softened some of the strokes with a clean damp brush. Then, I layed in a wash of very wet blue at the top of the canvas and allowed it to run down into the orange. I loved the illusion of sky this gave.
After letting this dry overnight, I came back to the painting and immediately saw a fire storm with the flames licking the sky. With the background finished, the painting needed a foreground and a focal point. I decided to ground the painting with a strong burnt umber color and painted in charred timber.
After letting the final piece dry, I noticed something special about it. In the upper left corner was a distinct, but ghostly, figure in the fire. Do you see him?
This painting is for sale and ready to hang. Please email me at jenn_seratt@hotmail.com if you are interested in this piece or would like to commission a special piece.